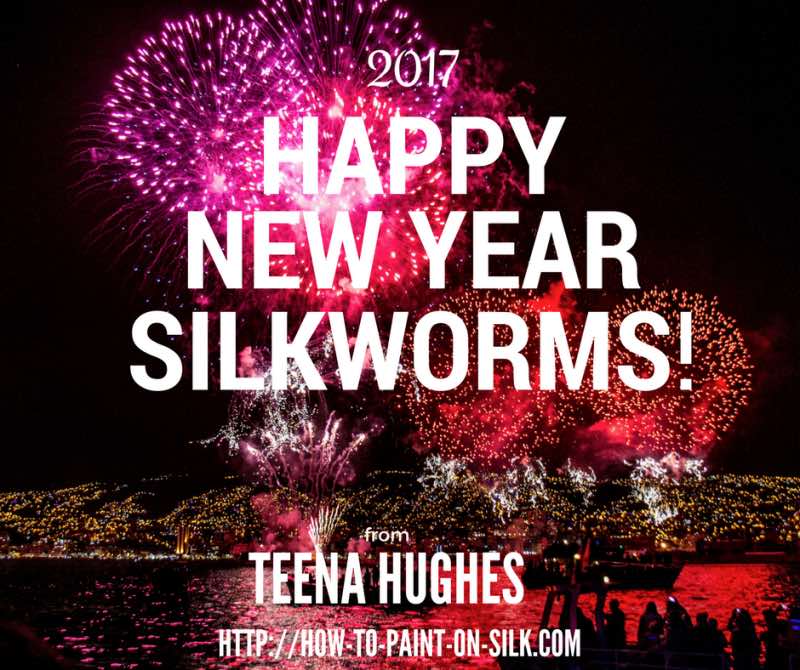 Happy New Year Silkworms!
Wherever you are in the world, wherever you are in your life, I want you to know I'm thinking of you and want to say may all your days be merry and bright, and may your year ahead be filled with love, laughter, adventure and success!!
Sending hugs across the miles!
Have fun! Enjoy!

Teena Hughes
Not on my mailing list yet? Click the image to sign up so I can send you juicy silky tidbits 🙂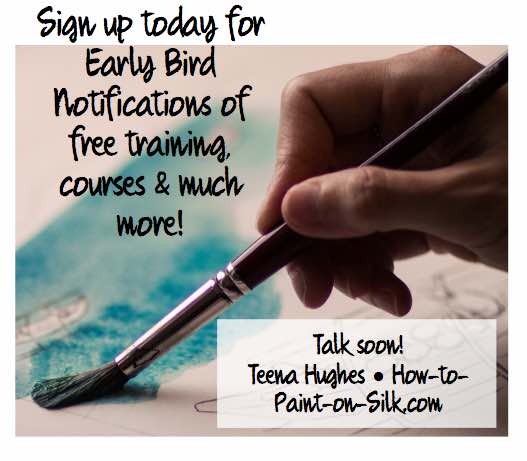 … or click here to Subscribe >>
PS: Want to know how to create moving images of silk – check out my quick tutorial! >>
Talk again soon! If you'd like to chat, I'd love to hear from you!  Please do write a Comment below, send me an email or pop over to the Facebook page, Twitter page, or the Youtube Channel.
Other silk painting links you might enjoy: