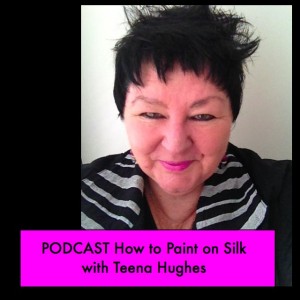 Hello Silkworms!  This message is going out to all my Students on the Udemy site for my six hour online Silk Painting Course.  I'm new to using Udemy too – so please bear with me as I work out how to share more info with you. I've just made an audio file for you, but it looks like I can add it to the Udemy page. So here it is on my website.
Click the little triangle to start listening, click the two solid bars to pause.
[display_podcast]
Hope you're having a gorgeous day wherever you are!
Ciao ciao for now,
Teena
Fri 21st June 2013