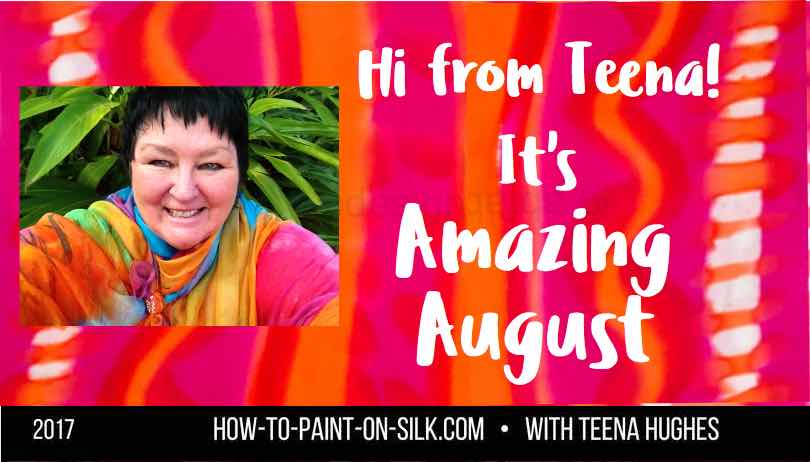 Silk Painting News August 2017
Welcome to my Silk Painting News!  The year is flying by!
Help!
I've got a lot for you today, but before I jump into all the goodies, I need some help …
I'm working on the Silk Painting Courses and the new Training Website I've created, and I need a couple of folks to take it for a "test drive" — FOR FREE — are you interested in helping me out? It is the:
"How To Make Cards" Course
I would like the new Students to take notes about each step they go through and give me their feedback, to ensure I make this Course as great as I can for potential Students.All feedback will be extremely welcome! I will ask the Students to:
sign up for the Course (I will provide a special CODE so no-one has to pay)
advise how easy/difficult it was to create an account and login
watch the video training (30 minutes)
click through the screens to complete the rest of the course
complete a Questionnaire (a link will be sent after the Course is done).
I need / found 5 people who can spare a 30-60 minutes within the next 4 days — is that you?
Update!

Thank you everyone for helping!

I now have answers to all my questions, and know how I will proceed.

Stay tuned for the bright and shiny, new online Courses!

Thanks soooo much! Big hugs,
Teena
---
Feeling uninspired?
Recently I've heard a few artists say they've "lost their creativity' or they've been feeling flat, or low, or just uninspired.
This happens to everyone at some point, and it's OK to feel that way; sometimes we need "down" time.
Keeping a Gratitude Journal helps many people, and is a great place to start, here are some other ideas:
Meditate for a few minutes every morning, and try to focus on your breathing. If possible, go for a walk and pay attention to all the "little" things – birds, flowers, blades of grass, clouds.
Visit a place or a museum where you can be peaceful and relax.
Write down five things you'd like to do in the next 3 months (this doesn't have to be related to your arty pursuits).
Each of these things shifts your focus away from your art, and can help readjust or shift the brain a little bit — good luck! Let me know what works for you!
David Lynch talks about Creativity
Got some spare time? Why not take a break, grab a drink and watch this short animated video of David Lynch talking about where great ideas come from?
Do you like puzzles?
I've made a couple of online puzzles from arty photos, and I thought I'd add them to the website.
I'd love to hear your thoughts – check out the first one here – click to view: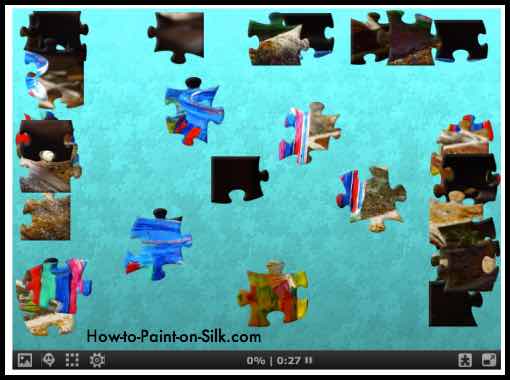 or click this link for Puzzle 001 >>
If you enjoyed that, here's Puzzle 002: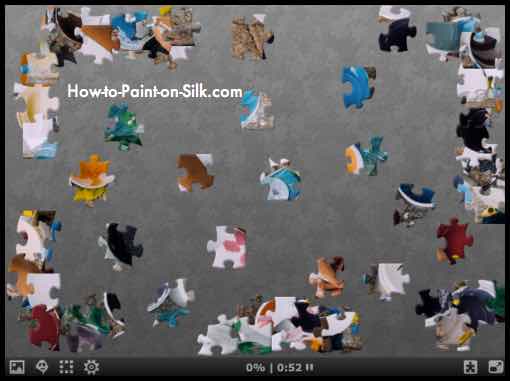 or click this link for Puzzle 002 >>
---
 Today's 4 Artist Marketing Tips about Instagram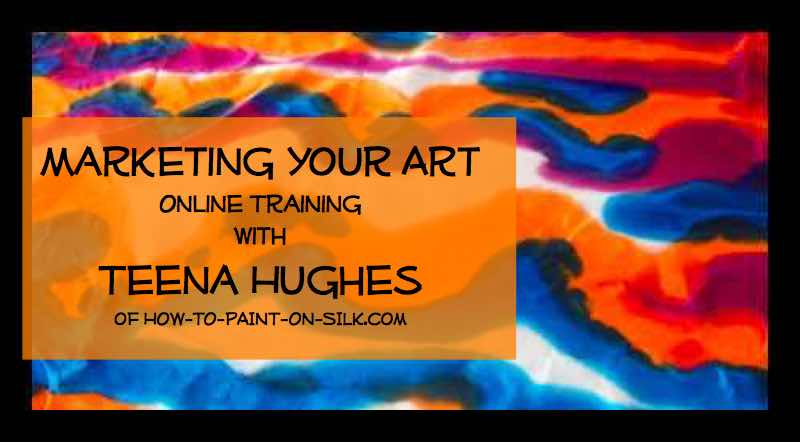 Since I last wrote, it was lovely to hear from artists who are interested in marketing themselves with a view to finding potential customers.
Today I'd like to share some tips about using Instagram:
never upload images which do NOT have your link (your "branding") on them, to give folks a chance to go visit your website to find out more about you
when folks land on your website after seeing you on Instagram, make sure you have an "offer" for them to sign up and be updated with your arty news – new paintings, upcoming exhibitions and events, chats about your art;  this becomes your Mailing List where you can reach out to your followers on a regular basis (and is very different from your Contact form on your website)
come up with something to give away to these potential Subscribers who've come to your website — photos in a PDF, your "story" as a PDF, freebie greeting cards (for example, create a card out of a sheet of paper by folding it twice — now recreate  that with one of your images on the 'front' bit, and you contact details on the 'back' bit). Remember that folks want to get to know, like and trust you, so share something with them which they would love to receive, but which won't cost you anything. Make it digital so they get the gift as soon as they sign up
use HASHTAGS on your Instagram posts — search for other hashtags to see what other artists are using, for example: #silkpainting #textiledesign #wearableart.
If you'd like to know more about this and how it helps your art marketing, your website, and SEO (Search Engine Optimisation), you might be interested in my upcoming Art Marketing Challenge.
Sign up to be on the Early Bird Mailing List for my upcoming 5-Day Art Marketing Challenge >>
---
Did you enjoy this Silk Painting News August 2017?
I'd love to hear your thoughts and what you're working on – let me know if you're happy to share!
hugs
Teena Hughes
Silk Artist | Textile Designer
---
Not on my mailing list yet? Click the image to sign up so I can send you juicy silky tidbits 🙂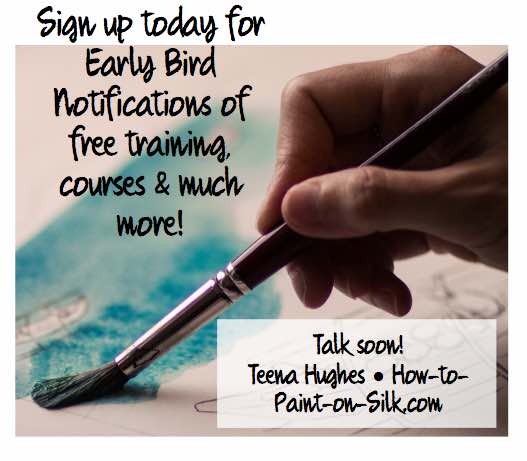 … or click here to Subscribe >>
---
Other silk painting links you might enjoy:
---