My visit to the Royal Easter Show April 2010
I spent 3 days at the Royal Easter Show in Sydney, from 12th to 14th April, 2010, and I had the most marvellous time! I met an extraordinary amount of people of all ages, and who had a go at silk painting. It was soooo much fun!
Here's my booth, a fabulous 4x5m where I had silk clothing and scarves displayed on the walls, and long tabels where I did the silk painting demonstrations: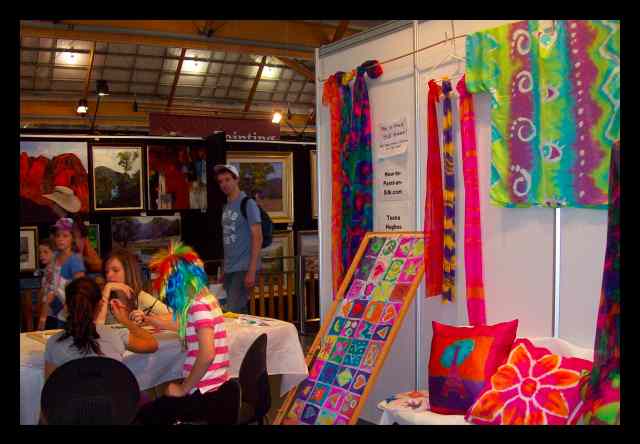 Above: my home for 3 days 🙂 The How-to-Paint-on-Silk.com Booth …
People who visited my booth put their name on my list, then all I had to do was to pick one Winner from each day to receive an Originala Handpainted Silk  Scarf by me – Teena Hughes – and here they are below.
Winners of the 3 Handpainted Silk Original Scarves
Eleanor MacGregor
Sheridan
Hugh Lennon
Congratulations! The winners have been emailed and as soon as I have their addresses I'll be posting them out.
I'll be adding more photos to this page to share with you all the fabulous fun I had teaching silk painting to soooo many people!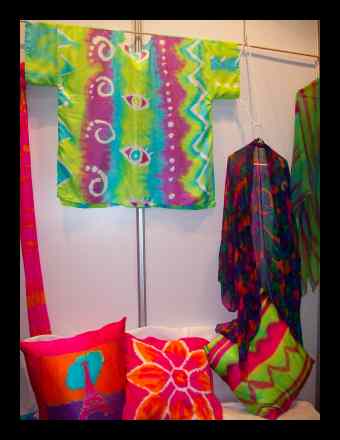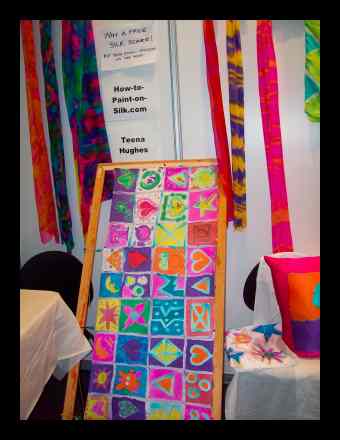 Above: views of the Booth.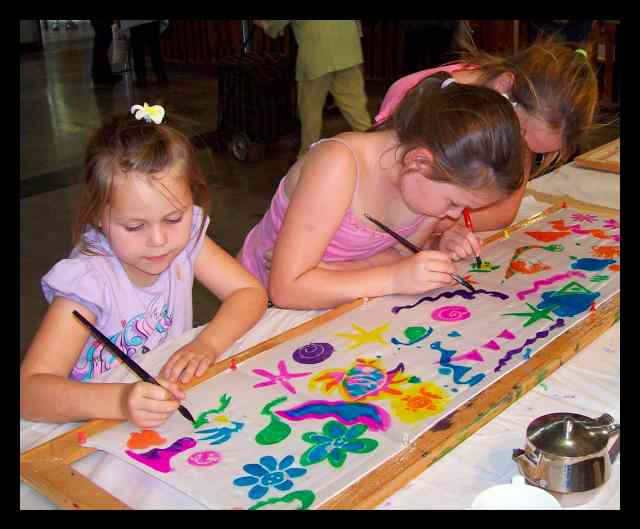 Above: three sisters having their first go at painting on silk – and doing a marvellous job!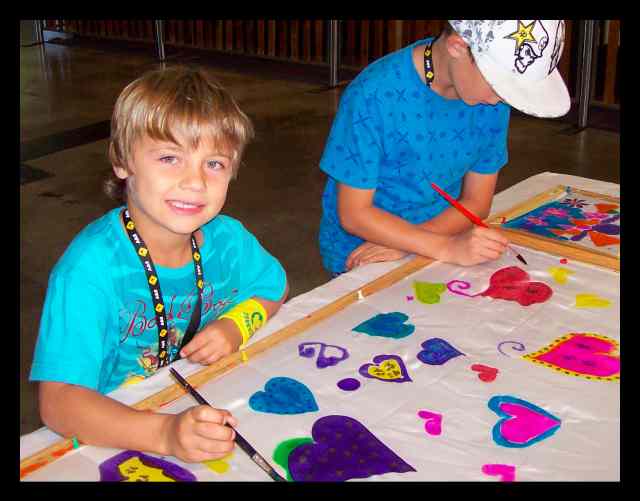 Above: boys love painting on silk too 🙂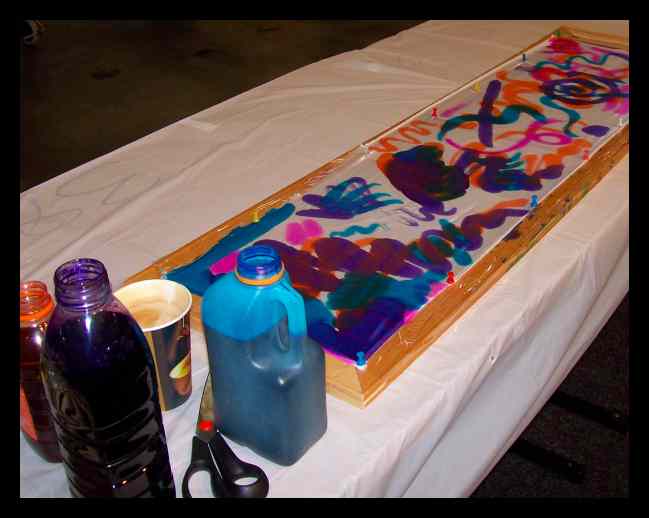 Above: first piece of Habotai silk stretched to be painted on with French dyes – so exciting! 12th April, 2010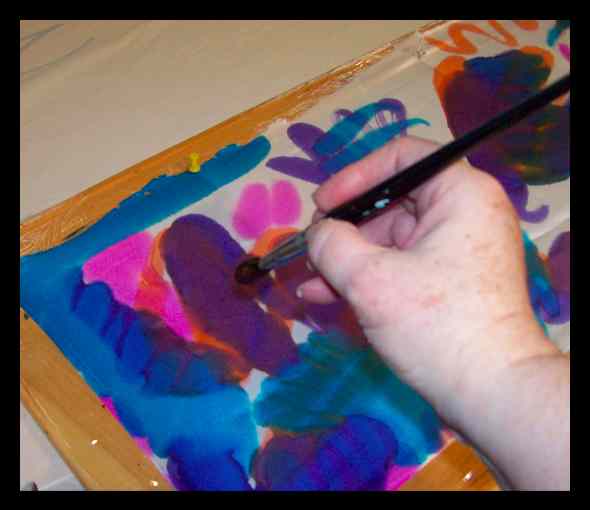 Above: close-up whilst painting on silk.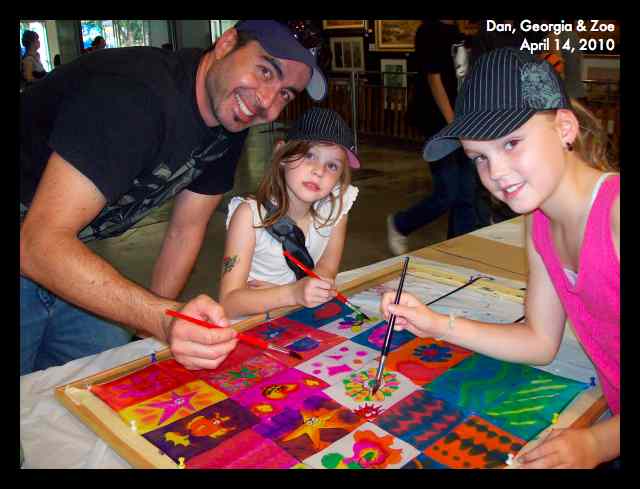 Above: Dad Dan and his gorgeous daughters Zoe and Georgia had a fabulous time painting on silk. They came up with some groovy designs and colour combinations, and seemed to have a lot of fun 🙂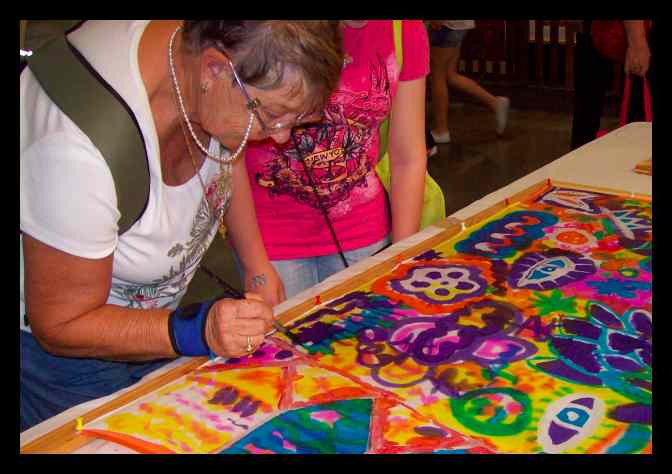 I had kids from 2 and 3 years old having a go at silk painting, all the way up to teenagers and adults, and I had the BEST time! There's nothing more special than showing people how to do something I love and get so much enjoyment out of!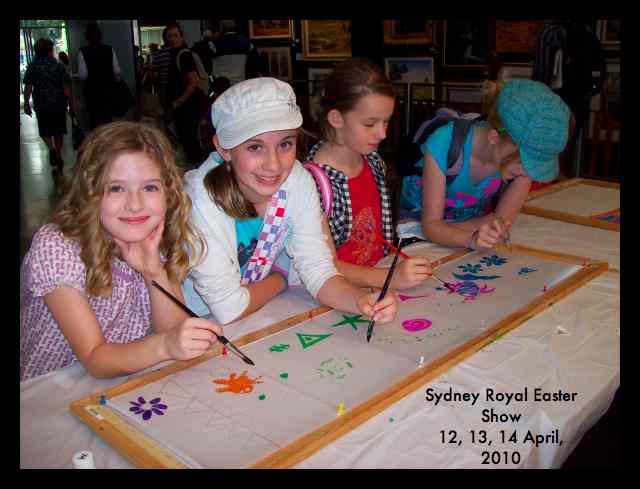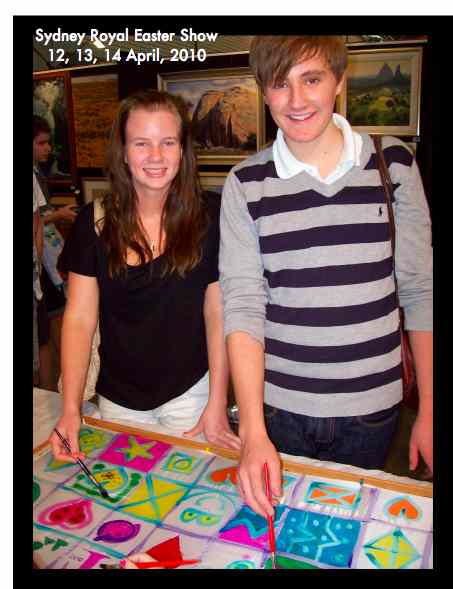 Above: Teenagers having fun painting on silk, coming up with their own cool designs.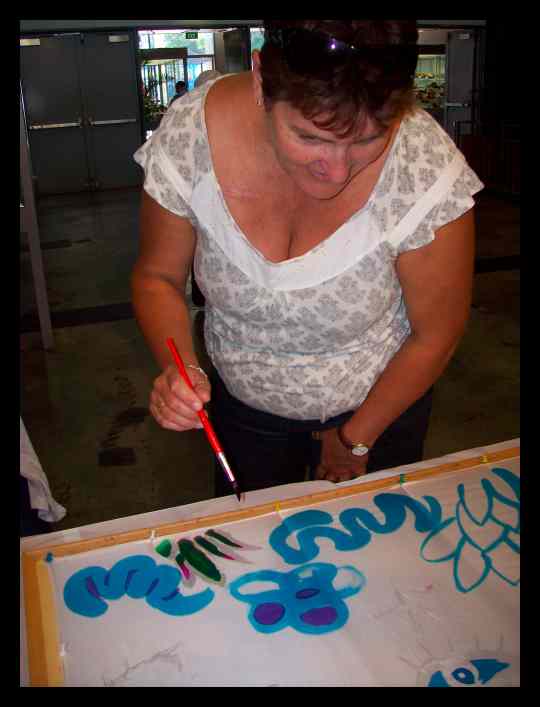 Video taken at the Show
Plus I wanted to share this video with you for a bit of fun 🙂
It's the start of the End-of-Show Street Parade, which was fantastic, everyone full of energy, having successfully survived the Show. Enjoy!