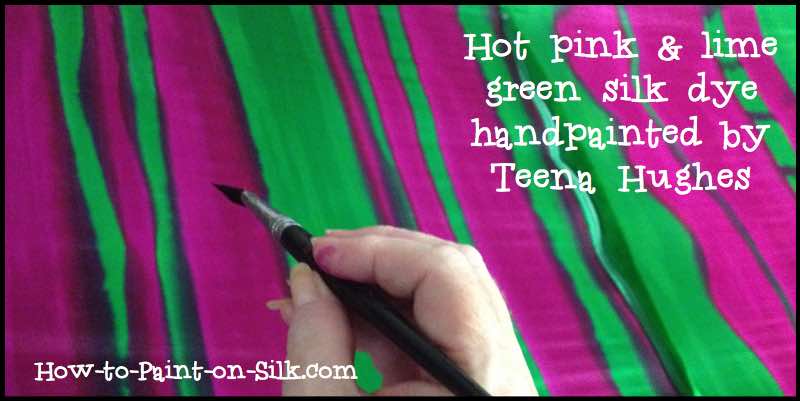 I got a call from Penelope recently who was rather stressed out that her dyes kept flowing OVER the gutta lines, so I shared three possibilities with her for when this might happen:

the gutta line is way too thin (hold the silk up to the light before painting, to check if there are any gaps in the line for the silk to bleed through)


there is too much dye on the paintbrush which ends up flooding the silk and over the gutta line

the dyes may have been watered down and flowed over the gutta line

bonus — I also thought of a 4th reason — the paintbrush may have accidentally touched the silk on the OTHER side of the gutta.

It does takes time, patience and practice to perfect this, but don't worry or be disheartened — in no time at all you'll be painting like a professional!
Have amazing fun and don't let the little challenges get in the way,
More soon,

Teena
Here are some of my wonderful students!!