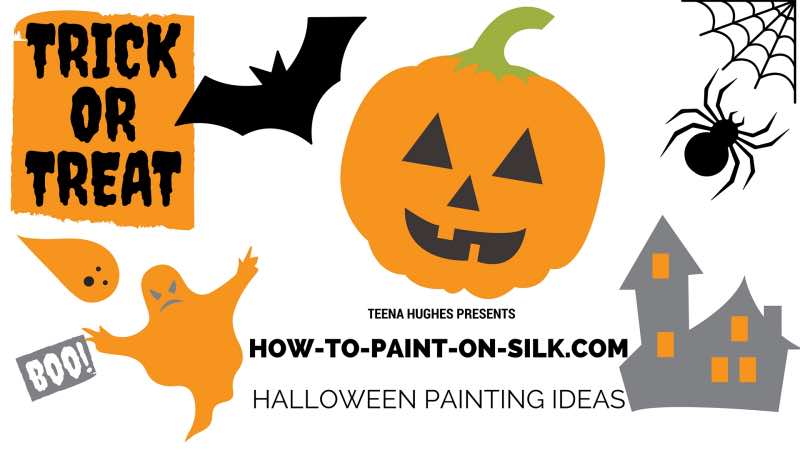 Halloween is a week away, and I've received a couple of emails about ideas for painting Halloween silk scarves, silk pouches and other items.
I've done some research and found some simple drawings which are cartoon-like — I've zipped them together to make it easy to download them. From these drawings you will be able to mix and match and come up with different facial expressions, shapes etc. Here are the thumbnail views — the images in the PDFs each take up one sheet of paper:

and close-ups of two of the designs: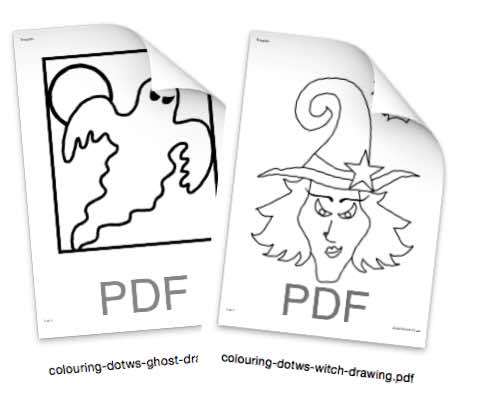 Funny Halloween Story
I love this video from Jimmy Kimmel who encouraged parents to tell their kids they'd eaten all their Halloween candy they collected when Trick or Treating — and then take a video of the kids' reactions :-)
How To Use The Sketches for Halloween Silk Painting
o print the designs
o cut out the one you wish to use
o use sewing pins to attach to the back of your stretched silk
o on the silk, draw around the design with a pencil, or a squeezy tube of Gutta ("gootah") or an outliner
o let that dry, then paint your silk design
IF THE SILK IS GOING TO BE USED AS A SCARF, CUSHION COVER ETC
If the silk is going to be used and may need washing at a later date, you'll need to SET the dye colours so they're permanent.
o set the dye onto the silk by follow the manufacturer's instructions very carefully
o wash the silk by follow the manufacturer's instructions very carefully
IF THE SILK IS NOT GOING TO BE USED FOR CLOTHING ETC
If the silk will be put onto a silk card, framed under glass, or placed somewhere where it will never need to be washed, you may not need to "set" the dyes or "wash" the silk.
This will be entirely up to you. Click the LINK BELOW to download the PDFs and remember — have fun!