"When will the first Silk Painting DVD be ready???"
After many "challenges" between types of internet/online technologies, testing different types of DVDs, trialling different types of video formats (and a whole host of other things too long to list), I have finally been able to order a "sample" of my very first silk painting DVD – I'm so excited!
It should arrive within about a week (they're shipped from the USA), so as soon as I see it, test it and give my approval, the complete Home Study Course Silk Painting DVD will be available online. Great news – woohoo!!
Here's a sneak peek of my "artist's impression" of inside the open sample DVD case: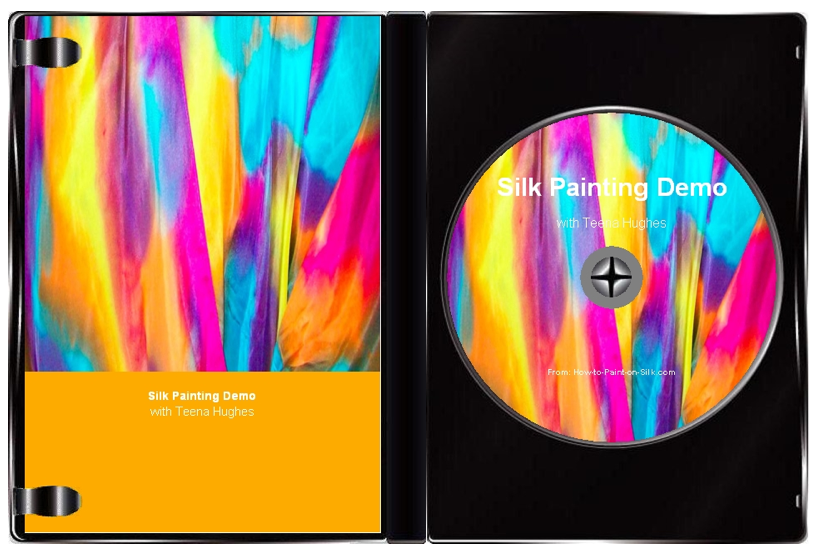 Wow – those colours on the demo DVD really POP! :-)
I'll let you know as soon as the DVD is available – not much longer now!