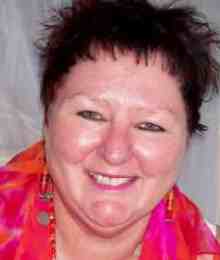 I'm so thrilled you're thinking of joining me to learn more about silk painting, to have an adventure you'll never forget :-)
Silk painting is a passion and I have been painting on silk for about 30 years now.
Want to hear the short version of how I got started with this adventure?
I met an artist in Los Angeles who lived in Paris, and was currently visiting friends. When I moved to Paris I was able to connect with him and visit his Atelier (translates to "Studio" in English).
The first time I tried silk painting I held my breath as I placed the paintbrush laden with dye onto the pristine white silk … and my eyes grew round like saucers as they watched the magic of the dyes spreading across the fibres in the most amazing way!
I fell in love with painting on silk, madly, deeply, and was ravenous for more! I continued to paint on silk in Paris during the years I lived there, and then took my new-found skill with me back to the US and eventually back to Australia.
As they say, "the rest is history"! I've been painting on silk ever since, wherever I've lived around the world, Paris, Greece, Los Angeles, San Francisco, Sydney, Melbourne, Trinity Beach (at the top of Australia in the tropics), and never tire of this delicious way to express myself.
I hope you enjoy your journey and view it as an adventure, be in awe of the humble silkworm, be amazed at the gorgeous creations you'll make, and treasure your knowledge and skills as they improve every day.
Thanks again for joining me – I am so looking forward to seeing your creations!
Big hugs,
Teena!