The Maharajah's Garden Exhibition via Australian Textile & Surface Design Association (ATASDA) started its journey in Sydney, Australia in March 2010 and travelled for two years around Australia.
Here is my contribution – the Maharajah's Elephant: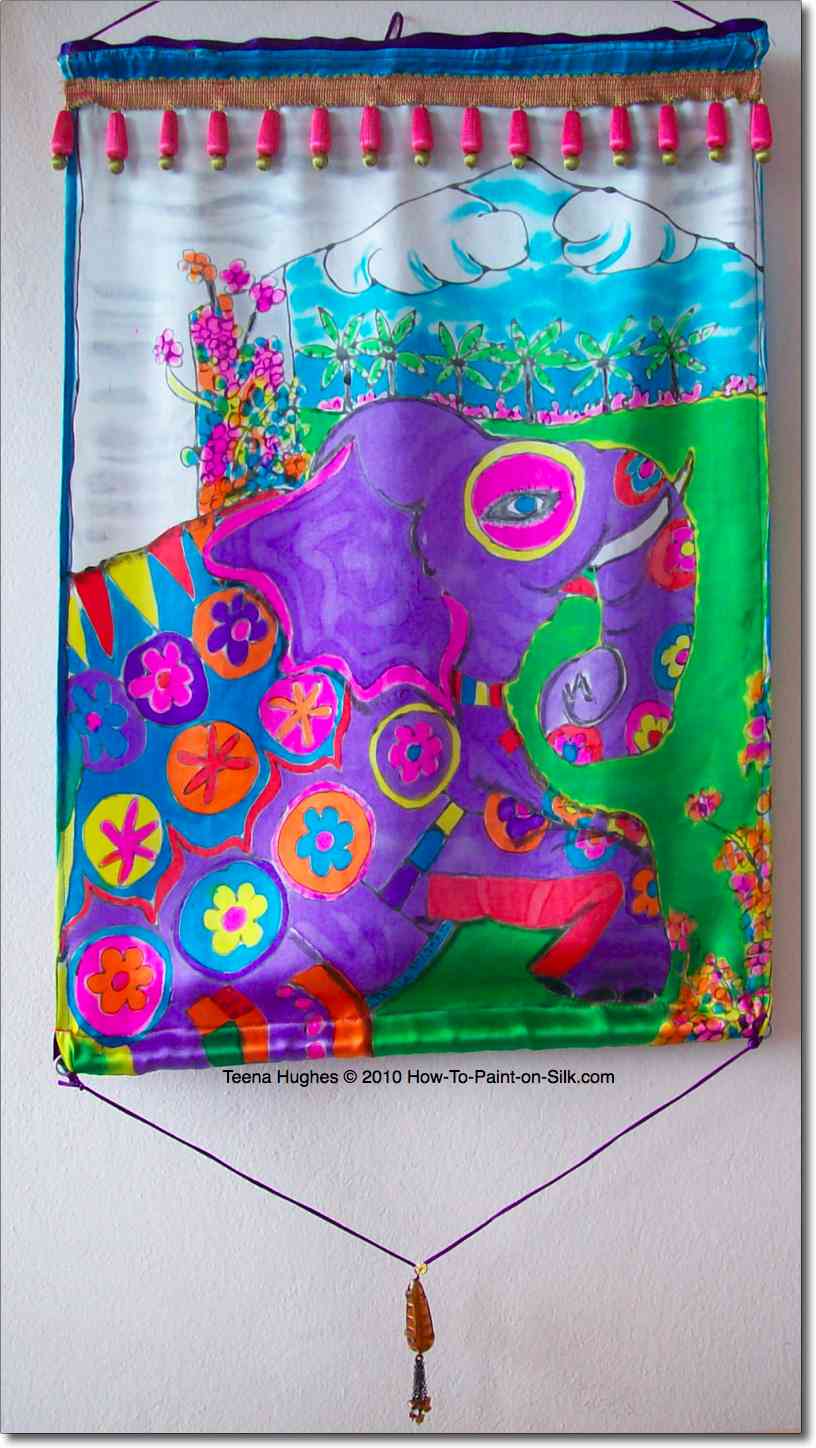 Our theme was "Maharajah's Garden" and we had to let our inspiration roam free and come up with something unusual. My very first thought went to elephants, and to the festival I'd seen online where the elephants are painted fabulously wild and bright colours, adorned with bells and baubles, and this truly captured my imagination.
Once our artwork was submitted and accepted, the exhibition pieces were packed in two beautifully hand-painted normal-sized suitcases, and will be on display in art galleries, exhibition spaces and schools across Australia.
One of the suitcases is shown here >>
Each item is accompanied by an A3-sized Artist's Statement & Techniques Board, bound together in a large folder, to show how the pieces were created and what the inspiration was for each Artist.
---
Details of the Silk Painting
Size of silk:  40x60cm/15.75×23.62inches
Type of silk: Sandwashed silk, white
Dyes: Steam-set Silk Dyes
Outliner: Abfab seaweed outliner
Artist: Teena Hughes, Textile Designer / Silk Artist