I have a couple of quick questions for you – can you help?
The quick questions are about my upcoming silk painting courses to match what you need.
---
Ready?
Scroll down to answer the 9 short questions, and then submit your answers.  If you can't see the form below, can you please contact me and let me know? Many thanks in advance!
I'll be in touch in about a week to let you know the results — I'm so excited to get started teaching how to paint on silk again! Woohoo!
Create your own user feedback survey
.
---
Want to send me a message? Pop over here >>
---
Recent silk painting links you might have missed:
Post below, I'd love to hear from you!
---
Not on my mailing list yet? Click the image to sign up so I can send you juicy silky tidbits 🙂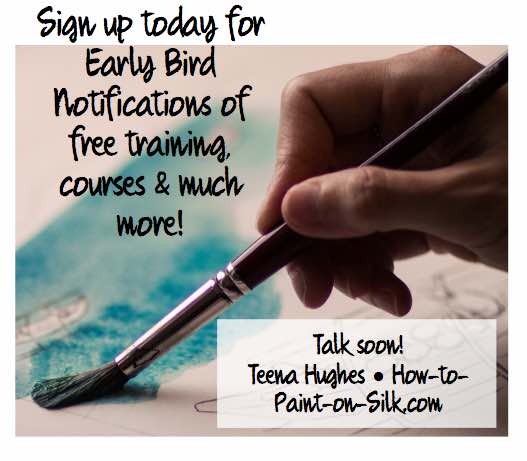 … or click here to Subscribe >>
PS: Want to know how to create moving images of silk – check out my quick tutorial! >>
---
Other silk painting links you might enjoy:
Ciao for now! Thanks for answering my questionnaire, "I have a couple of quick questions"!