One of my silk painting students – Pru – wondered whether she could create anything interesting … so half way through the class I asked her a couple of questions. Listen to Pru's take on silk painting:
youtube
What a fantastic day we had!! Here are some of the silk painting photos for you to enjoy 🙂
Below: Fab horse painting on silk chiffon scarf.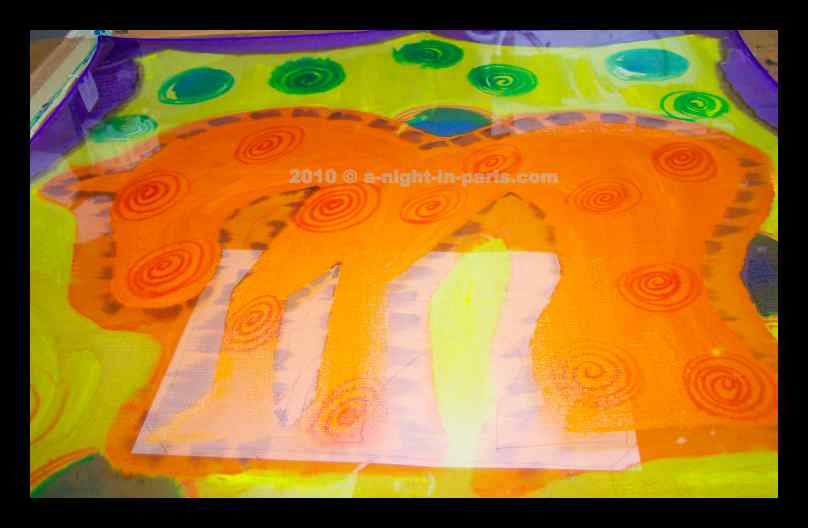 Below: Creating mini silk paintings on silk Habotai with French dyes.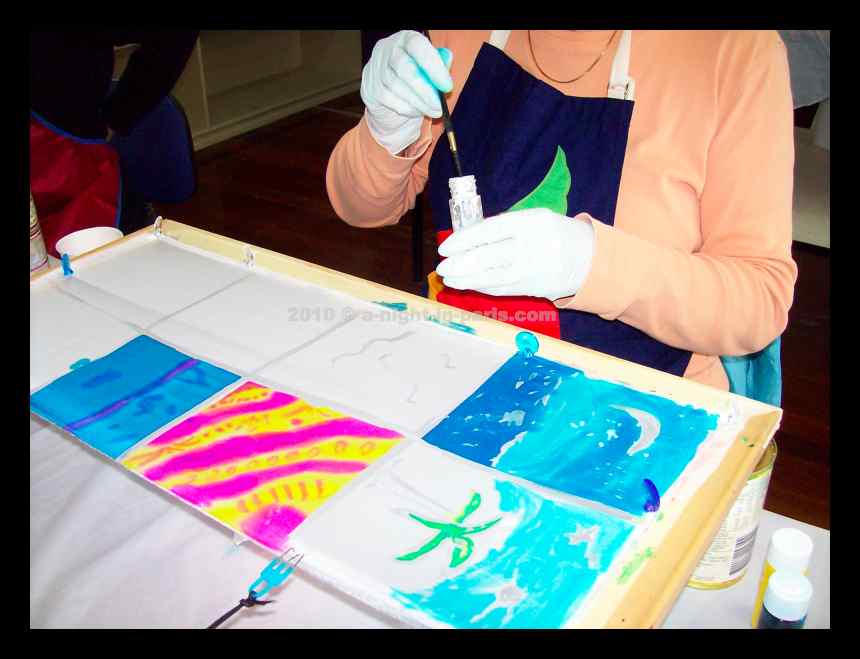 Below: Fab silk painting design on silk chiffon scarves.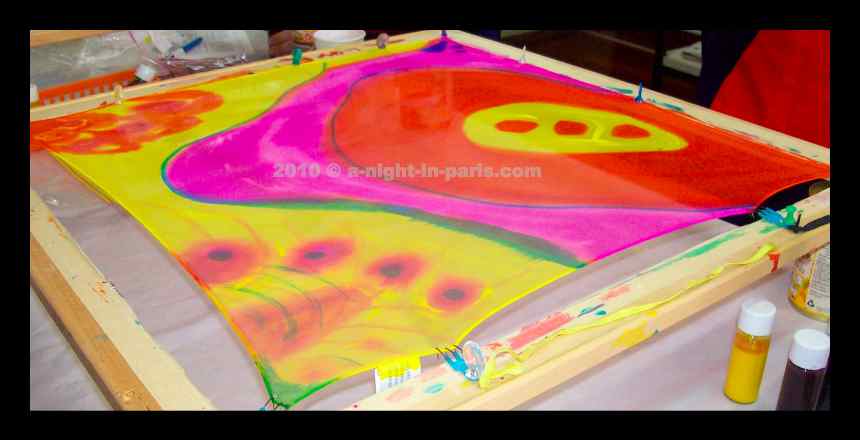 Below: Silk Painting on silk Habotai;  the silk is stretched on artist stretcher bars (wooden frames), carefully balanced on cans of vegetables, cat food, soup, etc – we get to see what's in your cupboard 🙂 to keep the wet silk up and away from the table top.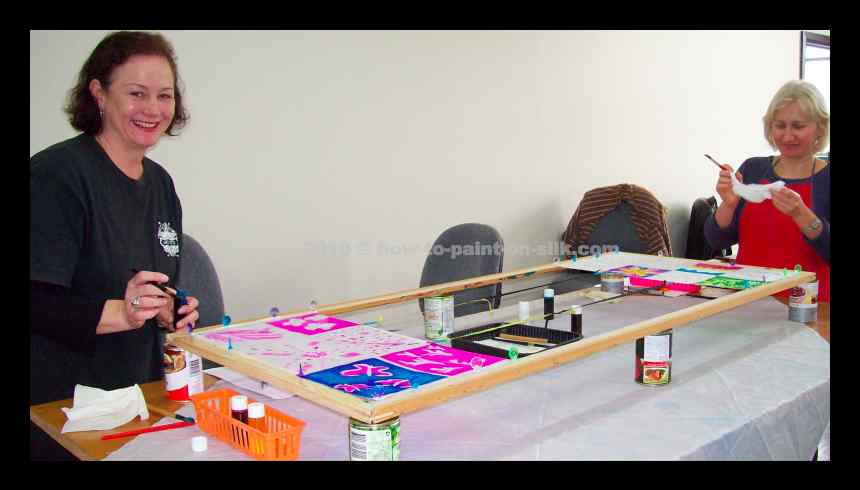 Below: To create clever little patterns on the silk chiffon scarves, use a blow dryer to halt the drying process. All kinds of wonderful designs emerge.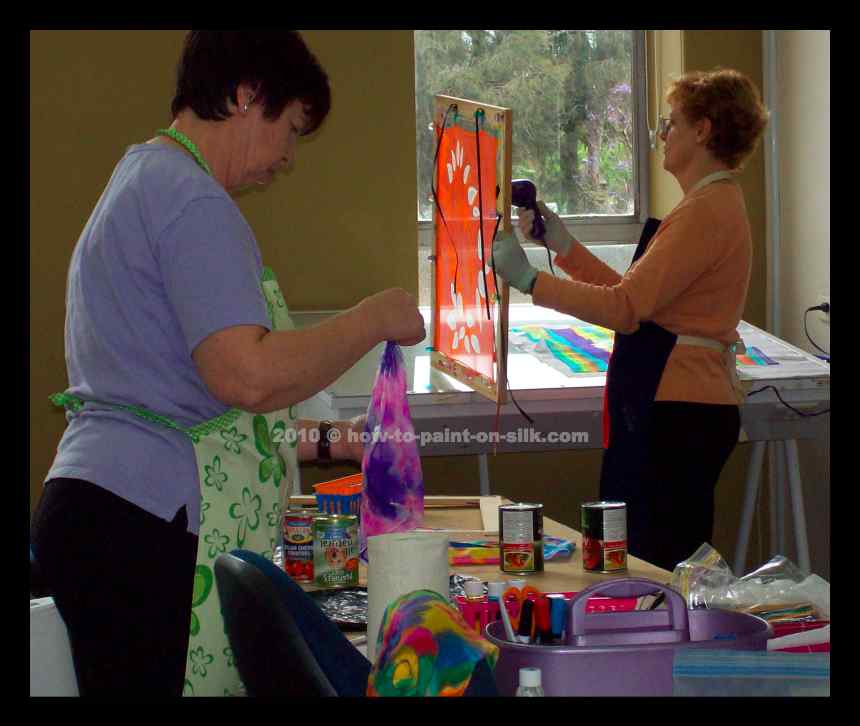 Heather very kindly answered a few of my questions in this quick video: