Excellent question! "Can people with a disability learn to paint on silk?"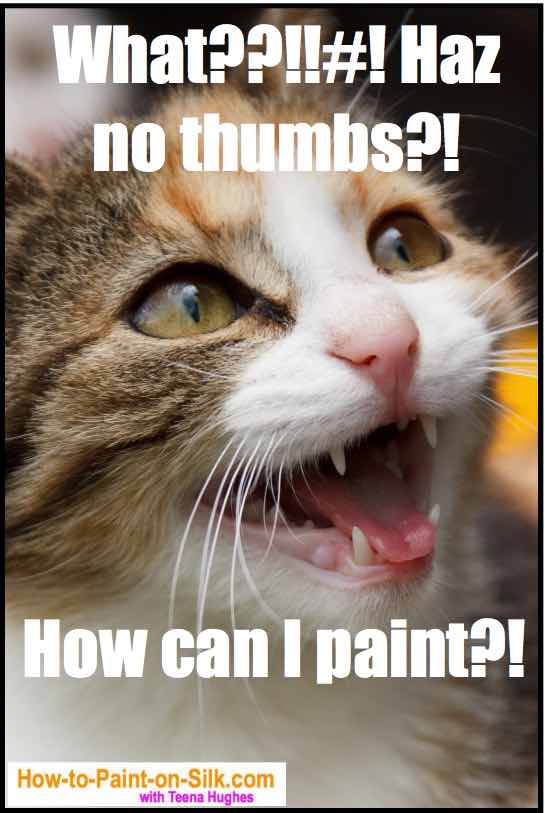 The quick answer is, "Yes!!"
Although this meme is bringing humour to a situation about disability, it is a question I've been asked before.
I believe that we can do anything we want, and we can find solutions to perplexing questions like this.
Depending on your disability, it is possible to paint on silk. I've heard of folks painting with their paintbrush gripped in their toes, and between their teeth, which is an incredible achievement.
If someone doesn't have thumbs to grip paintbrushes with, it's possible to grip with the fingers instead.
In this Podcast, I talk about health issues and silk painting:
In the Podcast I answer a question regarding painting on silk, mobility and health issues — our listener suffers fatigue (tiredness), less mobility for holding paintbrushes, and cannot sit or stand for long periods of time. I came up with a suggestion on how best to still be able to do silk painting for short chunks of time. Perhaps this might help you or someone you know.
I hope this discussion on "Can people with a disability learn to paint on silk" helps someone to have the courage to move towards learning how to paint on silk — it's a magical world filled with colour and love – enjoy!
cheers

Teena