Books about Silk Painting and Textile Design
When I was looking for books about silk painting and textile design when I first returned to Australia many years ago, there were only 2 or 3 available. I did bring some back with me from the USA and France (written in French) and I've continued to buy silk painting books over the years since then.
New silk artists discover new techniques and share them, and now there are communities on Facebook and other social sites where silk artists can meet, chat and share their photos.
The Yahoo Group of Silk Artists
The first of these groups I ever joined was the Yahoo Silk Painters Group (yes, it was THAT long ago!).
Through this group I met many wonderful textile designing silk artists from all corners of the globe – Iceland, France, UK, USA, Australia, Spain – it was an extraordinary time to be in touch with each other and many lifelong friendships were formed.
Here is a small selection of the books available today to learn How To Paint On Silk
PS — after you scan these fabulous books, and you're thirsting for MORE BOOKS, pop over here >>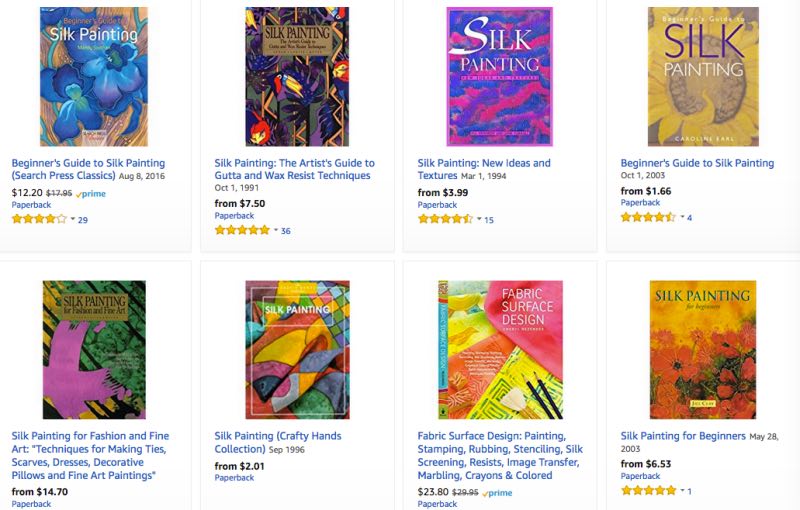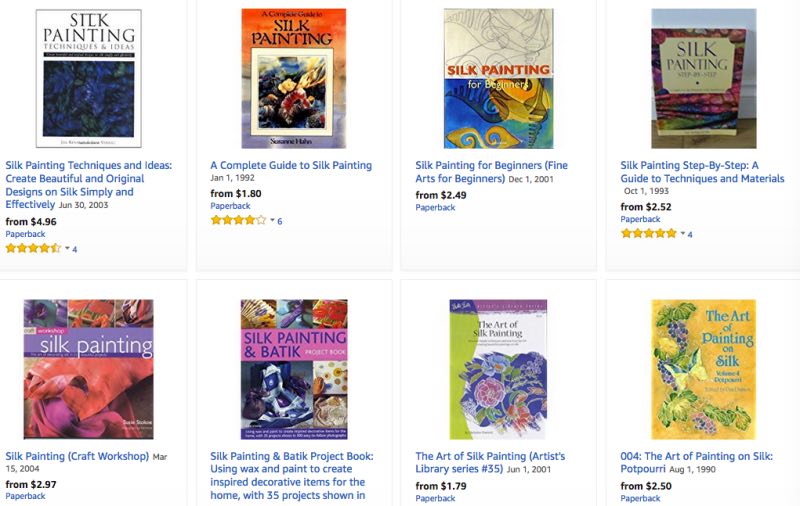 ---
Want more books about hand-painted silk?
Here's that link again if you're looking for MORE BOOKS on silk painting, pop over here >>
I hope you spend some lovely browsing time looking at these wonderful books, let me know if you have any questions.
Hugs,

Teena Hughes
---
Not on my mailing list yet? Click the image to sign up so I can send you juicy silky tidbits 🙂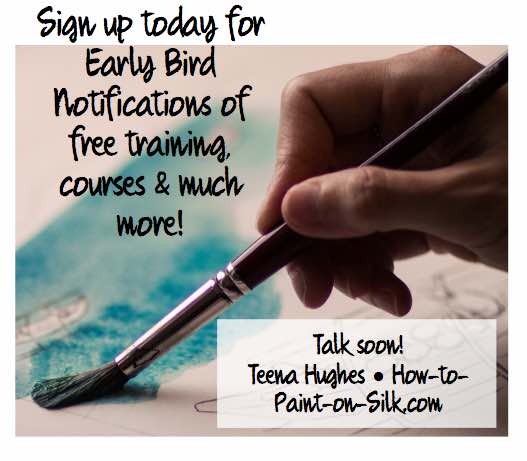 … or click here to Subscribe >>
---