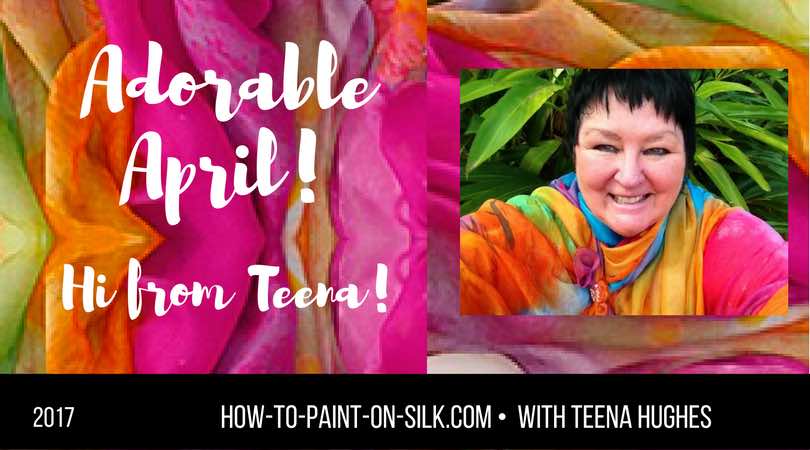 April 2017 Silk Painting Update
Hello gorgeous Silkworm / arty-farty artist! 🙂
Here are today's quick updates:
I'm moving! The truck is booked!
I'm knee-deep in packing boxes (again) and can't wait to be in my huge apartment/Art Studio around the middle of April – woohoo! My new Studio is fabulous, all white, and I'll have my white cube storage on each of the walls to make sure my art tools all have a place of their own.
It's soooo exciting! Each new location sneaks into my blood stream and inspires me with its own brand of colour, pattern, style and design – wild and wonderful, bright and vivacious! I'll have photos to share in the next update.
---
Silk Painting Books – can you help??
I've been planning a couple of silk painting books and I've got a great idea but I need your help — and I'd really love your thoughts and feedback.
For at least a year or more I've had an idea to create a book about silk painting artists, of all skill levels, which could encourage others to dabble in this amazing and ancient textile art.
So — the question is — would YOU be interested in appearing in a book which I'll create?
I'm thinking:
a 2-page colour spread for each artist
a short Bio about how you got started with silk painting
up to 3 photos with Descriptions
one line to your website or Facebook or other page where people can find you and send you a message.
If this is something you'd be interested in, all you have to do is REPLY to the email I sent you, with YES PLEASE in the Subject line.
If I get enough arty farty silkworms interested, I'd like to start creating the book in about a month's time. I've got my fingers crossed in anticipation!!
---
Thank you for filling in the Questionnaire!
I've now got plenty of data to start making decisions about which courses to create first — and what it is exactly that everyone would like to learn! So excited!
---
Are you in business?
Do you have trouble marketing yourself? I've recently published something which you might be interested in.  In my techie world I get a lot of enquiries from people who are totally confused by the idea of marketing:
how much
how often
how expensive
how to get started
how to track results, etc etc.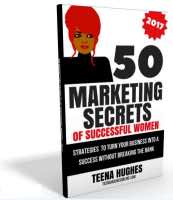 So I put on my Thinking Cap and contacted women around the world who had already had some success with marketing their businesses.
I ended up gathering 50 fabulous techniques with step-by-step instructions so that even a newbie could get started. I turned this into a book and published it on Amazon, and decided to keep the price low so that even artists could afford it 🙂
If you'd like to read more about it and see inside the paperback book, pop over here to see "50 Marketing Secrets of Success Women" by me, Teena Hughes >>
How an artist is making a living selling paintings on Instagram
When I read this news headline I was mighty curious to see HOW this is being done, how LONG it has taken to set up — and whether it is EASY enough for someone else to duplicate.
---
Sorry this April 2017 Silk Painting Update was sent to you a bit late
Moving house is always stressful, but the added logistics of being on an island made the whole adventure more challenging indeed! 🙂 Thanks so much for you patience – I really appreciate that. And thanks too if you were one of the lovely people who contacted me to see why I hadn't sent a Newsletter in April — you all rock!
Big hugs all round,
Teena! xo